Manufacturing our chassis number and instruction plates
Posted on
Pegasus Parts Chassis Number Plates
When you think about it, it's amazing how easy it is today to print on a sheet of paper, and how hard it is to print on cloth, let alone print on metal.

For our latest innovation we are proud to introduce you to Pegasus Parts Chassis and Instruction Plates manufactured and printed to more exacting standards than the originals.
Unlike other manufacturers we use reverse-block silk screening where possible, all artwork is thoroughly checked for even the smallest error, and all plates are supplied with fixing holes pre-punched in exactly the correct position.
Here we briefly outline how our plates for Land-Rover chassis numbers and our other plates are manufactured.
After the artwork is skillfully replicated, checked and approved, the image is sent to a special plotter that prints on to a silk screen frame.
The silk screen frame is lifted and a blank plate is set in position. The holes in the base plate are for holding larger blank plates with vacuum suction.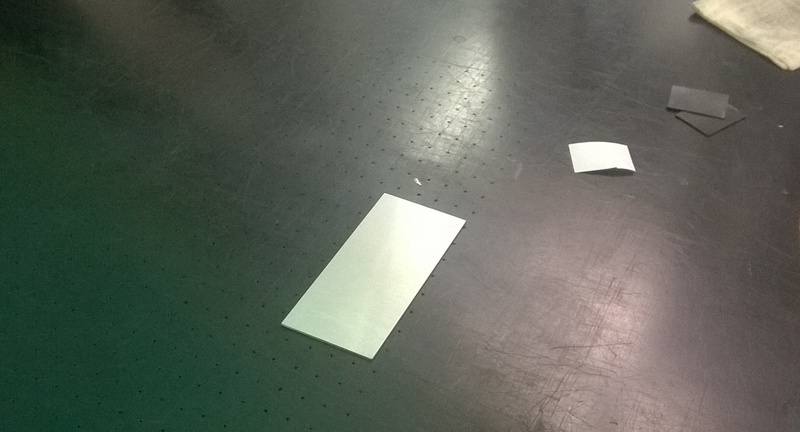 The silk-screen image is lowered down into position and some ink (in this case a 2-pack paint) is prepared ready for a squeegee.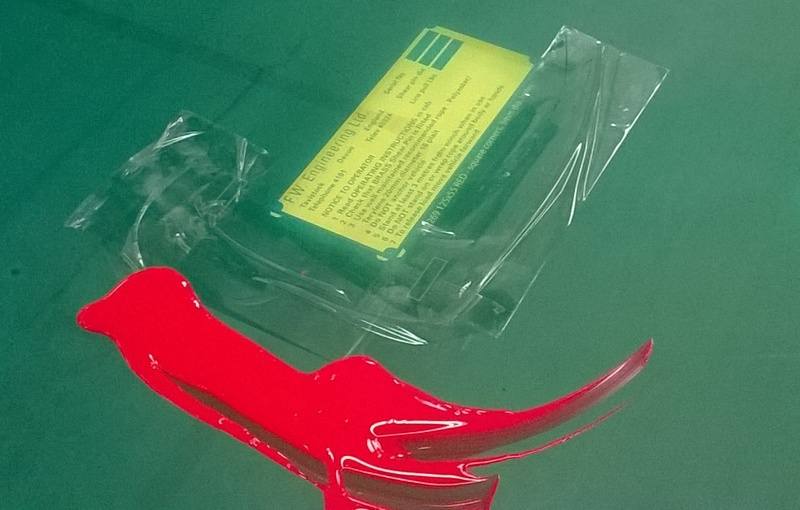 Next, the ink is squeegee'd across and transferred to the blank plate below.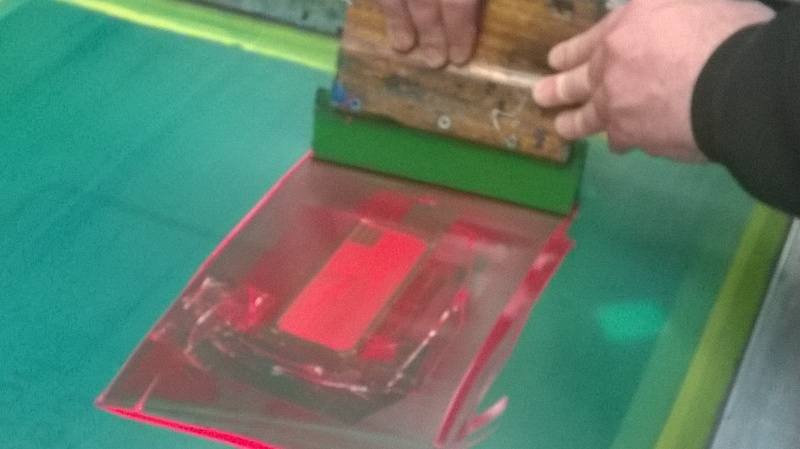 The silk-screen frame is then lifted to reveal a perfectly printed instruction plate.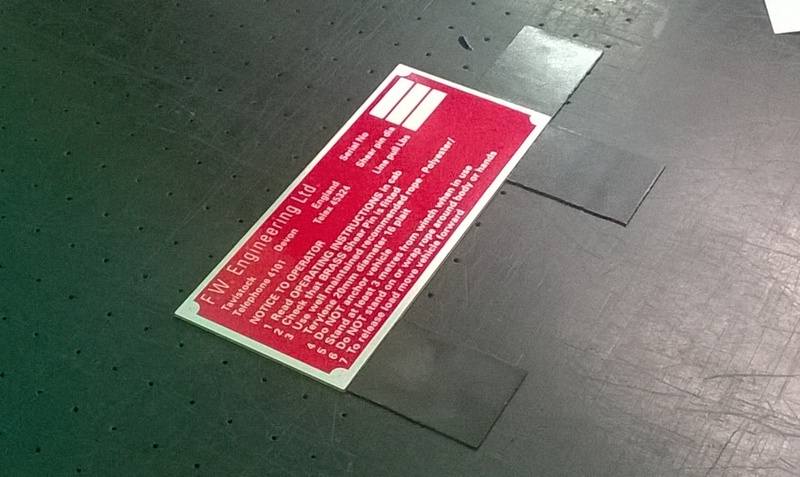 A batch of new plates, freshly printed and waiting for holes to be punched.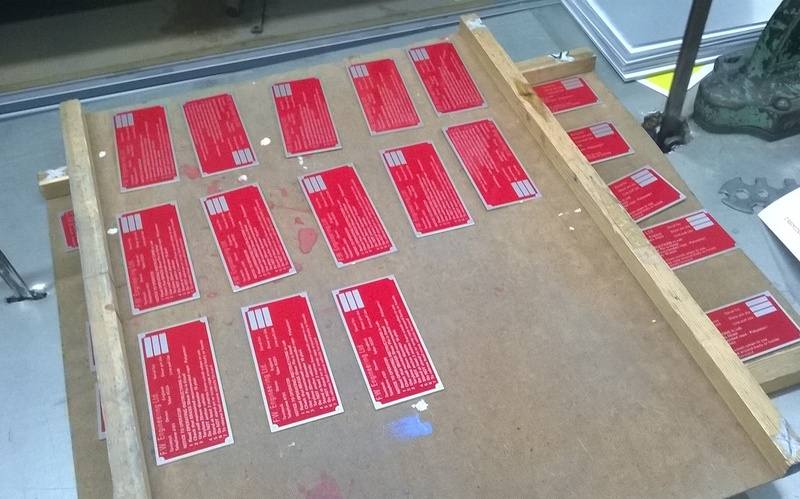 The final finishing touch is to punch a hole in each corner using this hole puncher and jig, to enable the buyer to fit their new plate directly on to the existing holes.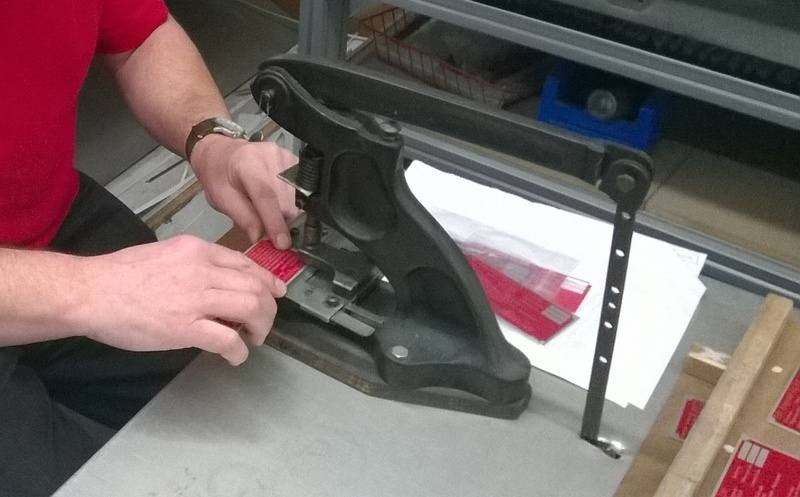 You can view our complete range here
Come socialise with us: