Myth 2: Grease versus Gear Oil
Posted on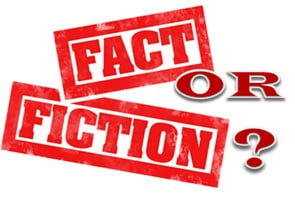 Whether it's true, good marketing or somewhere in between, we all love a juicy myth. But when it comes down to curing an oil leak we all know what to do..... or do we?
Myth: I've been told or read on the forums that it's bad/good to put new-fangled 'one-shot' grease in my old Land-Rovers Swivel Housings, and if I use it, it will cure the oil leaking past the big oil seal. True or False?
Reality: True and False – The 'one-shot' grease was specified by Land-Rover for use on vehicles with Constant Velocity (CV) Joints, irrespective if they had taper bearing or Railko Top Swivel Pins.
Whats happening?
On older Land-Rovers, the drive to the front hubs is transmitted through Universal Joints or Hooke's Joint to give them their correct name.
Each of these joints comprises of 4 journals, each of which has about 40 small needle rollers. It is these needle rollers that suffer if there is insufficient lubrication.
With the use of EP90 or 80, the gear oil is quickly agitated and warmed up, turned to a nice mist inside the swivel housing and gets to the parts that are hard to reach, including these vulnerable needle rollers. In addition the gear oil is thrown upwards and gets to the top swivel bearing, whether it is a taper roller bearing or a Railko material bush and housing.
The top swivel bearings do not actually need much lubrication, as they are not constantly rotating, so the occasional drip of oil should be enough. The Railko bush was introduced because one of its properties was self-lubrication for a short period.
With the introduction of permanent four wheel drive for the Range-Rover, Land-Rover was forced back to using a constant velocity coupling. (Rover had used constant velocity Tracta joints on the Land-Rover from 1948 to 1953). The 101 Forward Control, Series 3 109 V8, Ninety and One Ten Defender all have CV joints and were specified to use gear oil in the swivel housings.

For those of you who have never seen a Tracta Joint, (not Tractor Joint!) see the picture above. A beautiful and expensive bit of engineering. First developed for Citroens Traction Avant, the idea was also used on the Willys Jeep, Austin Champ and many other front or four wheel drive vehicles.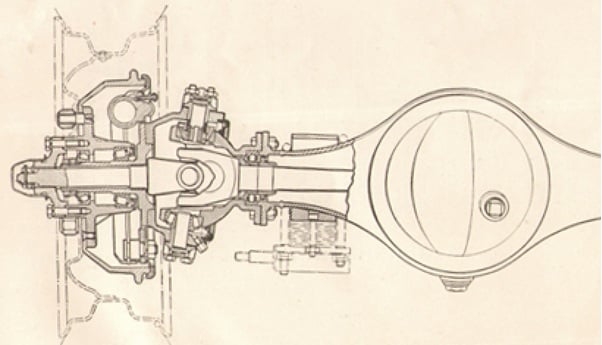 Cross-section showing Universal Joint in Series 1, 2 and early 2a Swivel Housing. The top swivel is the early splined pin type mating in a tapered bush.
Not until the Discovery is introduced in 1989 is the 'one-shot' grease specified, and it could well be this was introduced more to solve customer complaints about oil leaks on to tyres and driveways. A lot of Discovery owners were new to the Land-Rover marque and probably did not appreciate the 'full –flow' lubrication system that we are all used to: If it's stopped dripping – it's run out of oil.
Compared to Universal Joints (UJ's), CV Joints are pretty massive bits of engineering, an outer member, inner member and half a dozen large ball bearings and manufactured to tight tolerances.
On mere front wheel drive cars, CV joints are usually packed with grease, and this usually keeps them lubricated for a good few years. On a Land-Rover however, with the harsh use, wading etc., the big oil seal that runs on the swivel ball eventually starts to fail, and on older models, the oil leaks out. Using the one-shot grease reduces the leaking.
But can I use the grease in my old Land-Rover?
If you don't do many miles each year, you can probably get away with it. Vehicles doing high mileage will result in the grease being thrown out of the UJ journals under centrifugal force, and if the grease does not liquidise quickly enough and get back into the needle rollers, you may have a problem. Best solution is to fix your leaky oil seal and use gear oil.
From this chart you can see Land-Rover were happy to use the grease with taper bearing or Railko Top Swivel Pins on Discovery models. Railko pins were re-introduced on Range-Rover 'Classic' and Discovery models as they were larger diameter and needed to accommodate the ABS sensor.
Paul
www.pegasusparts.co.uk