Finding donor bulkheads
Posted on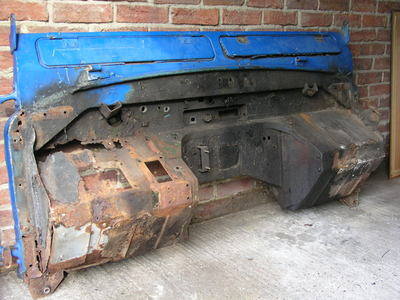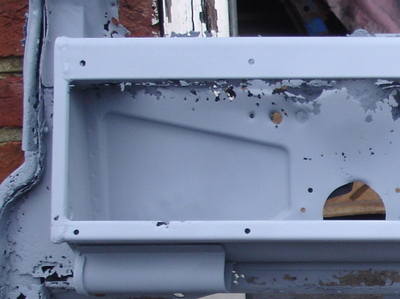 Having created the beginnings of a timeline for the evolution of the Series 2/2a bulkhead, it was time to find some donor units.
Early on, I had established that there were 7 main types of bulkhead, later to be increased to 8. I started to look for an early Series 2 type, that had the 'bolt-on' door check tubes, 'screw' type ventilator controls, the diamond shaped holes for the floor mounted dip switch and had captive nuts in the door pillars to secure the front wings.
A visit to The Land-Rover Orphanage when they were at the NHS site in Chippenham proved fruitful, and I came away with an early 1958 version and a much later 1971 version, so I had reference bulkheads from either end of the production sequence, which was a good starting point.
The next task was to strip down both donors and get them cleaned back to bare metal. I took photographs of the bulkheads, before stripping off the remaining minor brackets, wiring clips and bungs as a means of reference as to which holes were original and which were 'previous owner' additions.
For comparative purposes, I had the early bulkhead grit blasted back to bare metal and the later one chemically dipped. I would go with grit blasting every time. The chemical dipping, even with new solution, struggled to remove all the paint and corrosion, but it was sufficient for my purposes of reverse-engineering the component parts.
Once the bulkheads were back from the grit blaster and platers, they were given a coat of grey primer to protect them from further corrosion.
Paul