Getting the drawings done
Posted on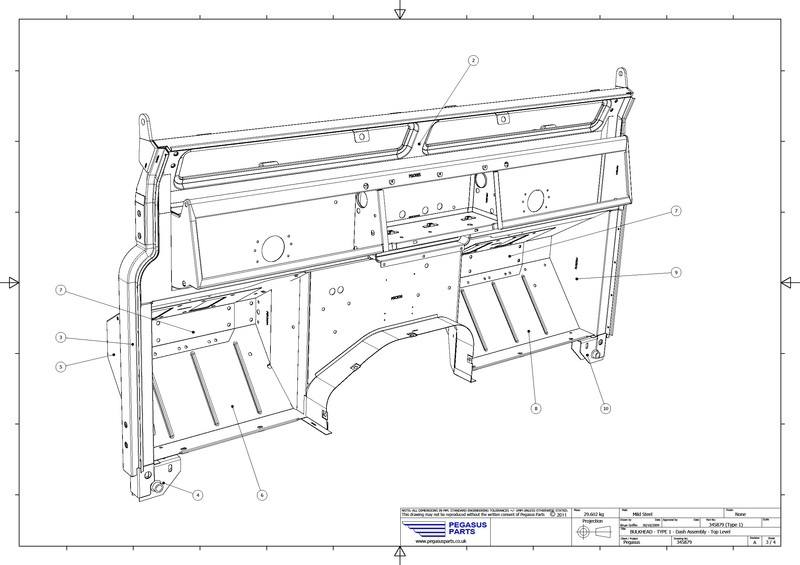 The next step in any manufacturing process is to create a drawing of the desired component, or in the case of the bulkheads, a drawing package.
A drawing package is a full set of drawings that can be handed over to a sub-contractor to work from and create the finished article.
Having a cleaned and primer coated donor unit, it was time to look for a local CAD draughtsman or office. After a trawl of the internet I found a chap who worked from home nearby. Perfect, as I predicted this project would be complex and the CAD drawings would need close supervision and advice from me as to all the variants and derived parts.
At our initial meeting, Brian the CAD guy, looked at the donor unit carefully, and after observing the lack of compound curves and complexity, estimated he could create all the drawings in about 6 weeks.
It took us 6 months.
The main problem is that CAD works to 6 decimal places, but Rover or their sub-contractors built the bulkhead to within 1/4" in some places, probably not intentionally, so we had to 'tidy up' some dimensions.
In addition, in the 1950's when the bulkhead was originally created on a drawing board by a team of draughtsmen, they could 'fudge' certain aspects or verbally instruct the toolroom guys what they wanted on the prototype. We were locked into 6 decimal places, with no room for vagueness. However we did come across various prototyping errors and mistakes - more on these later.
Paul