BLOG A LITTLE HISTORY ABOUT LAND-ROVER'S CHASSIS PLATES
When the prototypes were built, and later into 1948 when the pilot build models were produced, Rover used their standard brass material car chassis number plate, our PLATE 001.
This plate has reference to the two patents, 410983 and 463343.
Patent 410983 refers to the vibration dampening front bumper fitted to Rover cars of the period.
Patent 463343 refers to the freewheel device also fitted to Rover cars and also the new Land-Rover.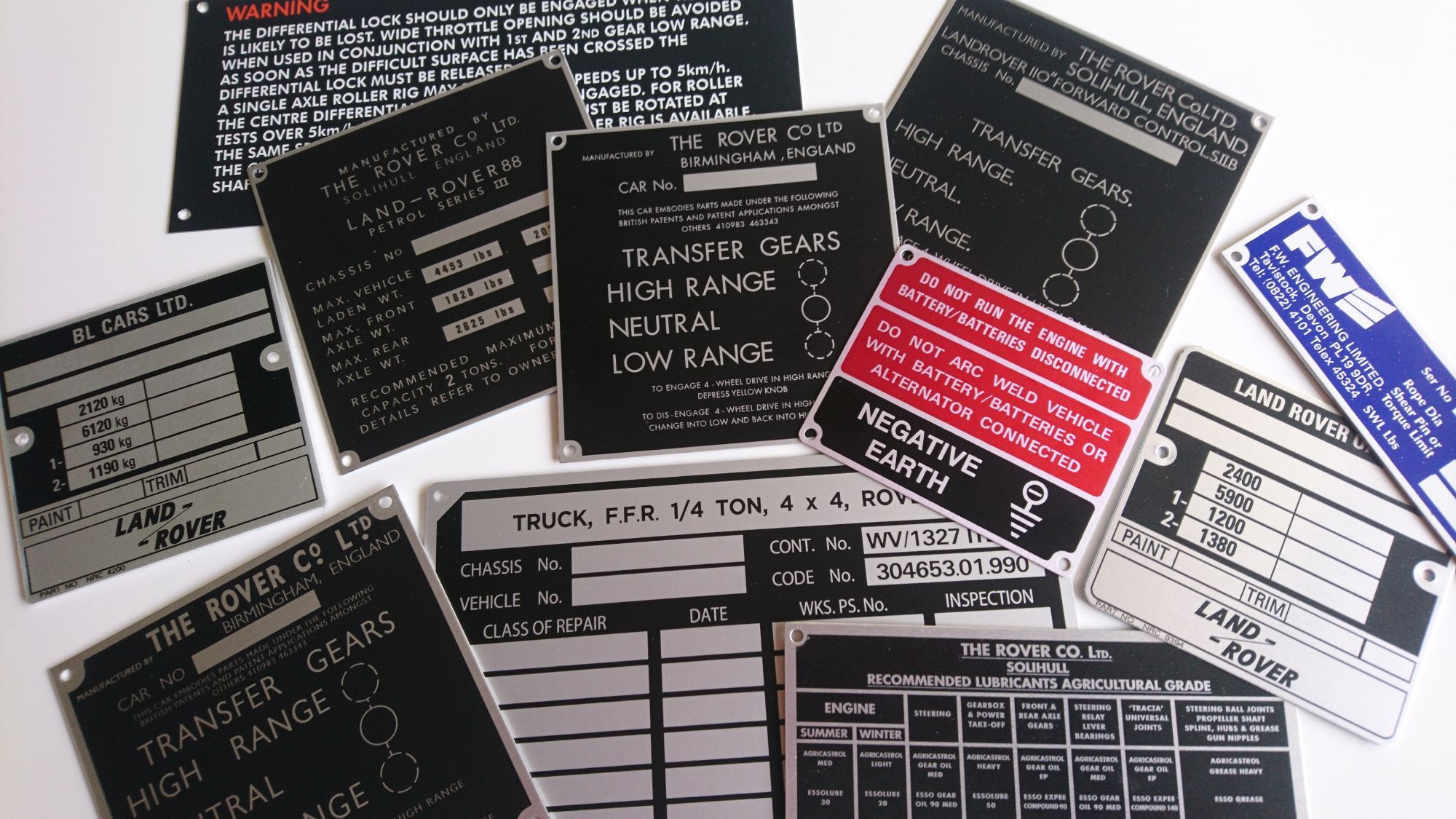 However both these patent references are used on the plates right up to the end of Series 2 production, when no Land-Rover model had these devices fitted. The freewheel gearbox had been discontinued back in late 1950.
What is strange is that with every new batch of plates ordered and manufactured up to Series 2a, no one at Rover bothered to check if the patents listed were still valid or applied to the vehicles concerned.