---
PSK 1011 - Lever Grommets Kit, Late Hand Brake
£7.90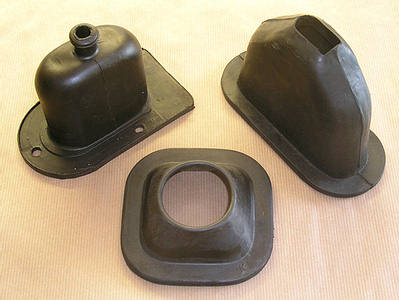 Lever Grommets Kit, Late Hand Brake
This is a set of 3 Rubber Grommets for Gear Lever, Transfer Lever and the late type 'long' Hand Brake Lever.
Suitable only for:
Series 2a from vehicle suffix 'D' onwards.

Series 3, all models except 109 V8.

Suitable also for earlier vehicles retro-fitted with the later 'long' hand brake lever.

Hand Brake grommet should be fitted with the 'archway' shaped hole pointing to the rear of the vehicle.