---
217636 - Clip for Fluid Reservoir, 1948 to 1984
£16.80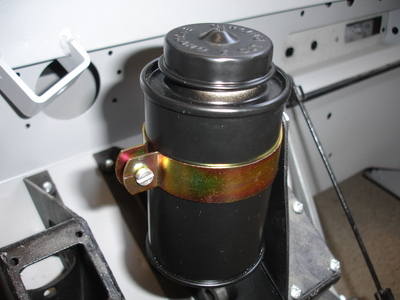 Clip for Fluid Reservoir, 1948 to 1984
Used to hold the metal or plastic fluid reservoir.
Suitable only for:
Series 1, all models.

Series 2/2a/2b, all models.

Series 3, models with non-servo brake systems only.

Land-Rover 101 Forward Control

Yellow zinc nickel electro-plated finish.
For non-Land-Rover use, internal diameter of clip is 2½" (65mm).
Part number references:
90217636
Manufactured by Pegasus Parts.