---
BSA 58-BF-LH - Foot and Tube Sub-Assembly, LH
£7.30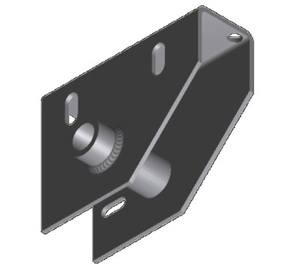 Foot and Tube Sub-Assembly, LH
Foot and Tube Sub-Assembly that connects left hand door pillar to left hand bulkhead outrigger of chassis frame.
Our feet are manufactured to the original specification with 'vertical' slots for the sill channel attachment, unlike other manufacturers.
Sub-Assembly comprises only of the 12 SWG (about 2.5 or 2.6mm thick) bracket with 1/2" bored tube fillet welded in position.