---
320590 REP - Rear Mud Flaps Kit, 88" only, Replacement specification
£18.00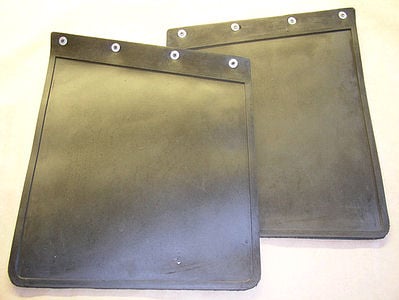 Rear Mud Flaps Kit, 88" only, Replacement
Suitable only for short wheelbase models.
Can be modified to fit 109" models. Needs 'mousehole' cutting in left hand mud flap to clear exhaust tail pipe.
On 109" models the mud flaps are suspended from brackets fitted between rear body panel and the chassis longitudinal, they are not fitted to the rear cross-member.