PEGASUS BULKHEADS REPAIR SECTIONS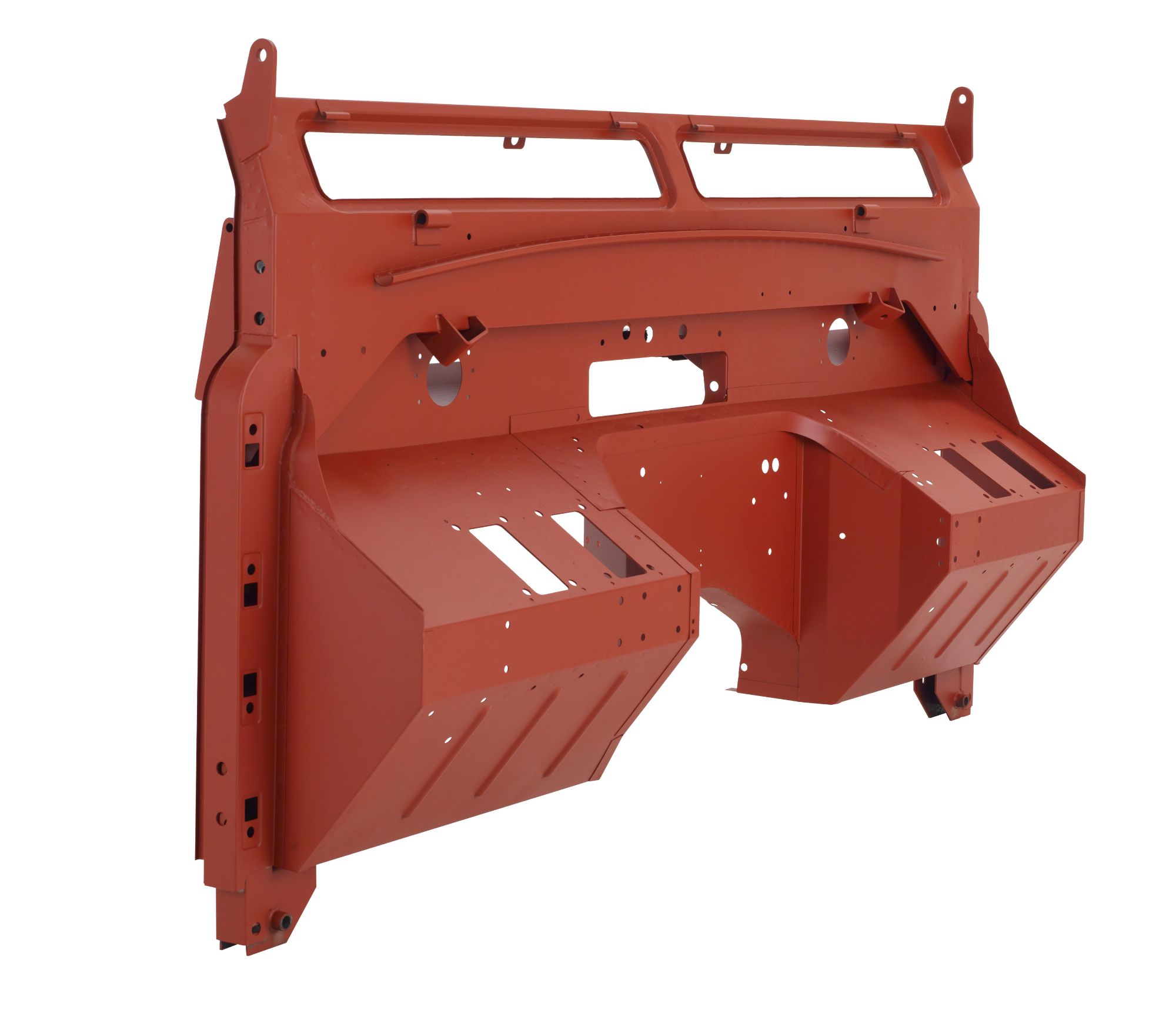 A RECREATION OF THE ORIGINAL LAND-ROVER SERIES 2/2A BULKHEAD
The development of the bulkheads left Pegasus in a privileged position. Our 40 year history restoring, maintaining and servicing these vehicles meant that we had the pedigree to undertake such a recreation.
Taking nearly 2 years to reverse-engineer, using state of the art CAD and laser cutting technology, Pegasus Bulkheads are manufactured from all new parts and assembled to more accurate tolerances than the originals.
Unlike conventional "repaired" bulkheads, Pegasus Bulkheads are made to the highest standard using all new material and replicate Rover's original specification including:
Pressed ribs in the foot-wells
Captive nuts and cages
Tool location and jig points
Internal stiffeners
Nut plates
The bulkheads are fabricated with very little pressing, which retains the metal thickness; this means your Land-Rover repair sections will have at least another 40 years of life!
STIFFER, STRONGER AND CORROSION FREE
Modern design and materials mean we can enhance performance, increasing both strength and rigidity and rectify corrosion problems, whilst retaining the compatibility and integrity of the original.
Pegasus Bulkheads have invested heavily in new tooling to develop a British made bulkhead that is equal to Rover's engineered parts.
This required a 36 point alignment jig backed up by new press tooling. Thus we are able to ensure highly accurate bulkhead geometry and complete control of the process, guaranteeing the quality of the finished product.
Pegasus Bulkheads are made to these standards with the finest attention to detail and originality.